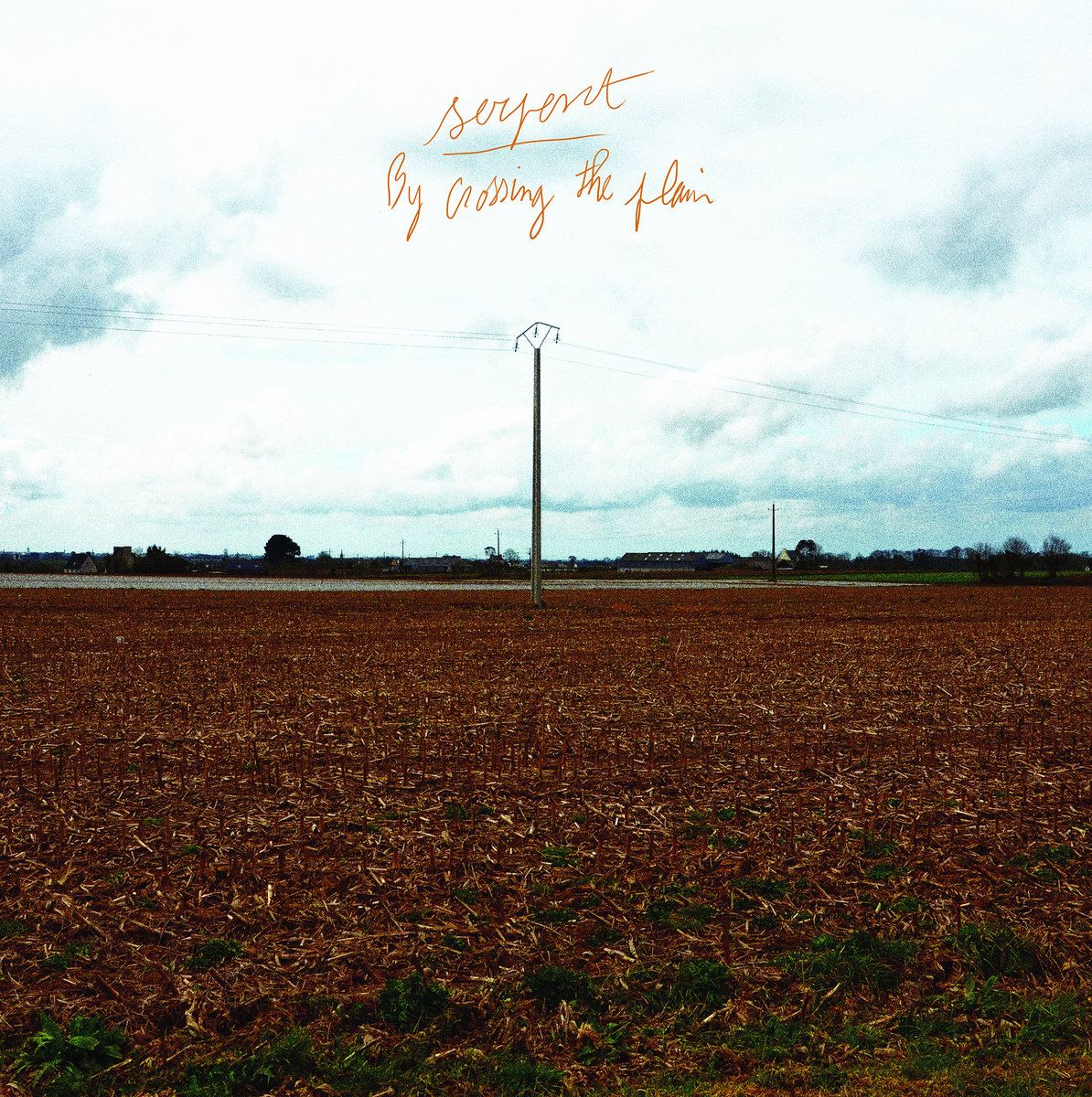 Brest, vivier du rock contestataire ? N'est pas Serpent qui nous fera dire le contraire avec son second album, « By Crossing The Plain », bombe post-punk sévère, prête à briser côtes et fémurs dans le tumulte des vagues de pogos.
Frondeur et bagarreur, le rock très garage de Serpent ne se terre pas dans son trou. Il bondit sur sa proie comme pour mieux la saisir, la contenir afin de lui infliger son poison révélateur dans ses veines. La première salve, « It's Time To Know », va dans ce sens : un titre direct et sans relâche, qui rend les coups sans jamais déposer les armes. Nerveuse et libératoire, la morsure du crotale ne se fait jamais dans la douleur. Cap sur le plaisir donc avec ce « By Crossing The Plain », émissaire d'un rock jubilatoire qui fait bouger jusqu'à la frénésie chacun de nos membres jusqu'ici endoloris.
Un rock cinglant qui prend ici la forme d'une formidable machine à remonter le temps en allant au Clash sur le rebelle « Silly Song » ou en réveillant les souvenirs post-punk de Pavement sur « He Made The People Happy », non sans révéler par ailleurs ce goût prononcé du combo breton pour des singles aux allures de lutte des classes et à l'attitude presque anglaise. Preuve en est, implacablement, l'autoritaire « Start The Riot » ou le révolté « Eighteen Dollars », mises à feu punk laissant parler la poudre, quand le trio brestois n'invite pas directement à franchir les barricades sur l'instrumental « Sans Titre », non sans trahir parfois un goût certain pour les atmosphères lo-fi comme sur « Fucking Robot ».
Concentré trois en un des goûts, souvenirs et aspirations de ses membres qui se partageant grattes et chœurs ; Ludo Jospin au chant lead et aux synthés, JP Emmanuelli aux synthés et Laurent Marchais derrière les fûts, « By Crossing The Plain » affirme l'identité rock jouissive et insoumise de cette bête rock aux actes mordants et incisifs.
Avec son second album, Serpent n'en démord pas une seconde et nous assène une série de critical hits aussi splendides que ravageurs. Une authentique leçon de rock concentrée en quatorze titres bien sous tous rapports à leur histoire musicale.
« By Crossing The Plain » de Serpent est disponible depuis le 4 mars 2017 chez Super Apes Label.
Fred Lombard